HIGH LIFT PALLET TRUCK
Posted in
News
By
Bryan Mattock
Wednesday, 4 September 2019 09:53:15 Europe/London
High Lift Pallet Truck
The High Lift Pallet Truck is versatile, yet relatively inexpensive item of Warehouse, and assembly line equipment.
They can be used like a conventional Pallet Truck to move loads along your warehouse, but when it comes to elevating the load the High Lift Pallet Truck can lift far higher - up to 800mm, this makes it useful for those looking for a picking and packaging tool; be that in a warehouse or at the end of an assembly/production line. As the operator is better able to keep the load at a comfortable height, thus reducing the fatigue, which can lead to injury.
High Lift Pallet Trucks are very easy to use, and do not require a licence to operate, however we do recommend that operators are familiarised with these products prior to use.
Another key feature of High Lift Pallet Trucks like our HL540M model, which benefits those looking to use them for picking/packing is that when elevated above 400mm the pallet truck automatically jacks its wheels off the ground for stability and safety to prevent loads being pushed around elevated. This effectively acts as a brake.
Our HL540M High Lift Pallet Trucks has a 1000kg capacity and is available from stock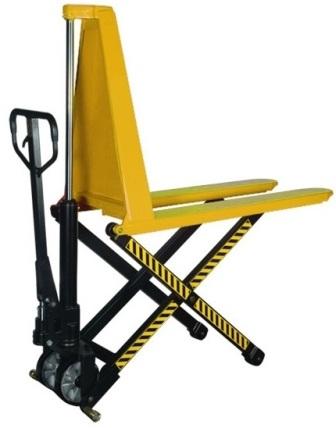 An import thing to not is that high lift pallet trucks are only designed to be used with Euro Pallets which are open at the bottom; so we do not recommend their use with closed bottom pallets like CHEPs.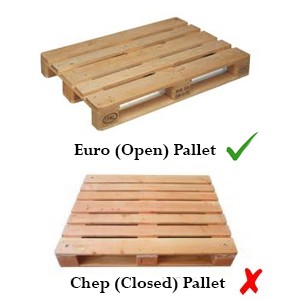 If a High Lift Pallet Truck is the right choice for your warehousing/assembly line/picking or packing operation, then you are on the right website –we have a variety to choose from and are available on 03333 207208, should you require further advise.
IMPORTANT NOTE: As with all Material Handling Equipment we would always recommend that all organisations have their own Health & Safety Risk Assessment conducted, prior to use.