Manual Pallet Stackers - Why are they becoming more popular?
Posted in
News
By
Bryan Mattock
Thursday, 22 August 2019 13:02:07 Europe/London
Manual Pallet Stackers - why are they becoming more popular?
Manual Pallet Stackers like our WMS1000-3000 can packs a lot of ability (in the case of the WMS1000-3000: 1000kg capacity and 3m lift height) into a very low priced piece of Handling Equipment. Below we look in further depth at the reasons why our manual stackers, like the WMS1000-3000 are so popular.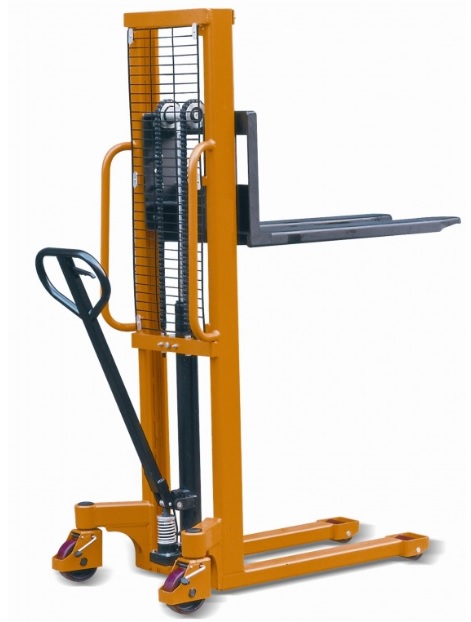 Manual Stackers are by far the most cost effective solution for customers who only rarely need to move goods from different height levels, whether it's unloading or storing at height.
The reasons for this are simple:
1. Firstly they are low in cost to purchase and maintain.
2. Manual Pallet Stackers are easy to use (see video below).
3. They do not require an operator's licence, (although familiarisation with the product is recommended before use).
4. No need to worry about batteries running out and having chargers installed – as they don't use them.
5. Robustness and reliability through simple design (the absences of complicated electronics means that there is simply less that can go wrong).
6. Compact design – generally speaking Manual Pallet Stackers have the smallest necessary foot print required to get the job of un/racking done, especially so for Manual Fork Over Stackers, like the WMS1000-3000 handling Euro Pallets.
Considerations that customers should bear in mind when looking to order a Manual stacker, are:
Usage – if your operation requires multiple high lifts every day; then either a semi-electric or full electric stacker would be advisable (see links below), as these do the lifting for the operator.
Gradients/slopes – if you have these in the stackers operating area then a full electric stacker with good gradability is recommended (see link below), as the powered drive takes the strain away from the operator.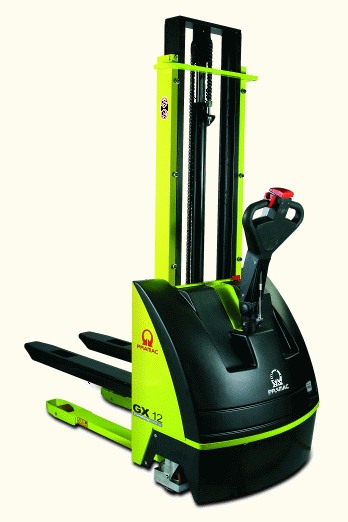 The pallets being handled – this is a key consideration – regardless of whether it is a Manual Pallet Stacker, Semi-electric Pallet Stacker or Full Electric Pallet Stacker, a "Wrap Over style" also known as "Fork Over" Stacker will only handle open bottomed Euro Pallets. So if you want to handle closed bottom Pallets like CHEPS then you need a Straddle Stacker (see Link Below). See the link HERE where this is explained in further detail: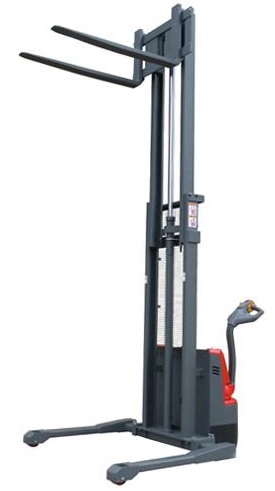 Lastly the staff who will be operating the Manual Pallet Stacker – what some staff may find physically easy; other may struggle with.
If a Manual Pallet Stacker is the right choose for your warehousing operation, then you are on the right website –we have a variety to choose from and are available on FREEPHONE: 03333 207208, should you require further advise.
IMPORTANT NOTE: As with all Material Handling Equipment we would always recommend that all organisations have their own Health & Safety Risk Assessment conducted, prior to use.