Posted By Bryan Mattock
MANUAL PLATFORM STACKER - PS400-1300
So you need to lift and move goods that are too heavy to handball but not heavy enough for a big bulky pallet stacker, or forklift; you don't have much space and your budget is limited; what do you do?
Answer: you purchase one (or more) of our PS400-1300 Manual Platform Stackers, which boasts a 400kg capacity; 1300mm lift height, is compact; easy to manoeuvre and operate; and to top it all off, is outstanding value for money.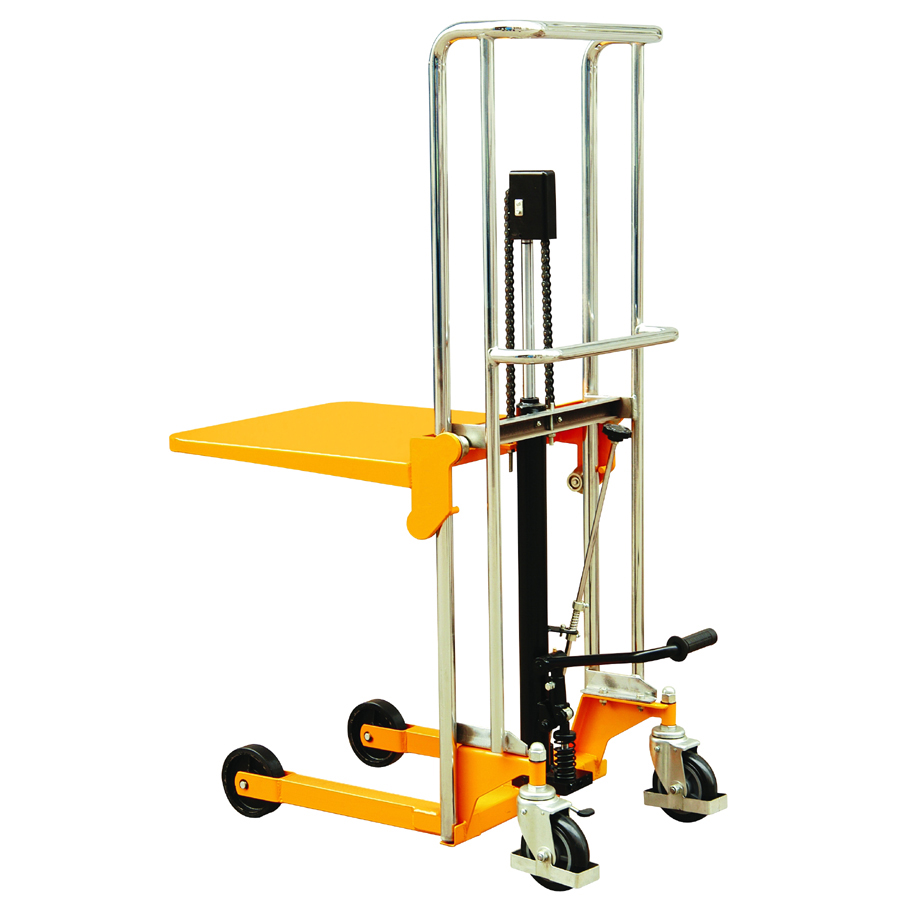 You know it makes sense; buy today while stock lasts.

IMPORTANT NOTE: As with all Material Handling Equipment we would always recommend that all organisations have their own Health & Safety Risk Assessment conducted, prior to use.