Posted By Bryan Mattock
The Spartans Have Arrived!
Our eagerly awaited Spartan range of Semi-electric Pallet Trucks (powered drive, but manual pump to lift/lower) and Full Electric Pallet Trucks (powered Drive and powered lift/lower), have now arrived into stock.
At the entry level to the range we have the incredibly well priced SPARTAN15SE, a Semi-Electric Pallet truck with 1500kg capacity. As part of the SPARTAN range it features a quick change li-on battery; and a robust chassis. Designed and built with a deliberate simplicity in mind; the semi-electric SPARTAN15SE, makes good use of reliable mechanical engineering, so there are fewer possibilities for things to go wrong; whilst using its battery to do the hard part of the job – pushing/pulling the load.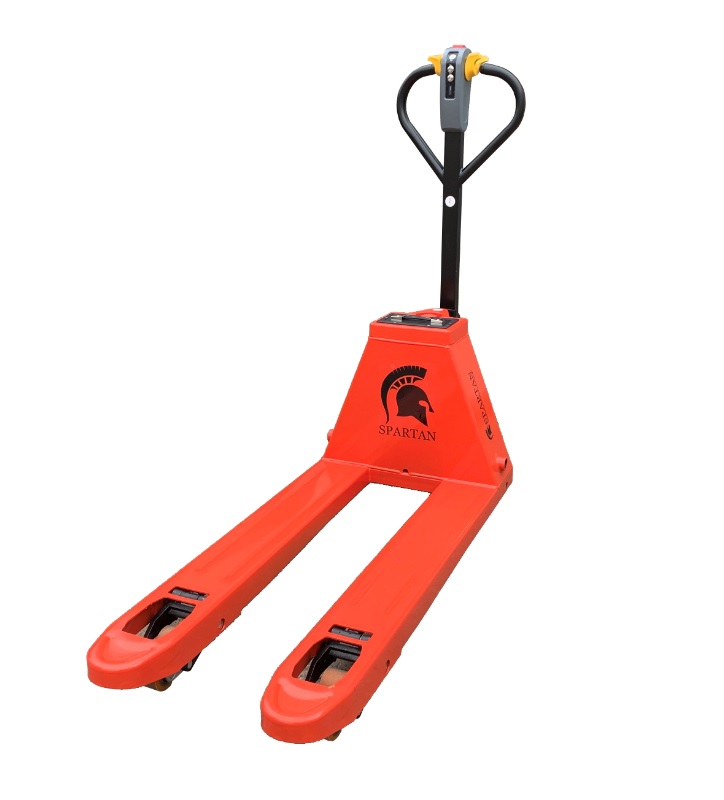 At the High Performance end of the range we have the SPARTAN15E a powered 1500kg Capacity Full-electric Pallet Truck with a 48v Motor (twice the power of many of it's rivals), giving Slope climbing/gradability performance of 6% Laden; 20% Unladen. This high performance gives you greater versatility, when you need it. Featuring both powered drive and lifting the SPARTAN15E, eases the workload on your staff.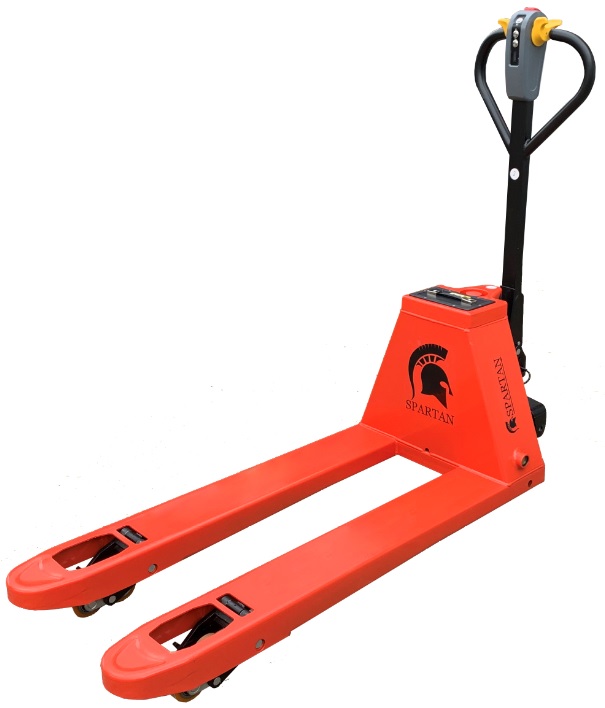 As part of the SPARTAN range both models are strong yet compact enabling them to operate in tight spaces, and feature a quick change li-on battery for greater productivity; and a robust chassis for greater durability so you can use your SPARTAN Powered Pallet Truck with confidence.
IMPORTANT NOTE: As with all Material Handling Equipment we would always recommend that all organisations have their own Health & Safety Risk Assessment conducted, prior to use.